Posted on
By Superior Team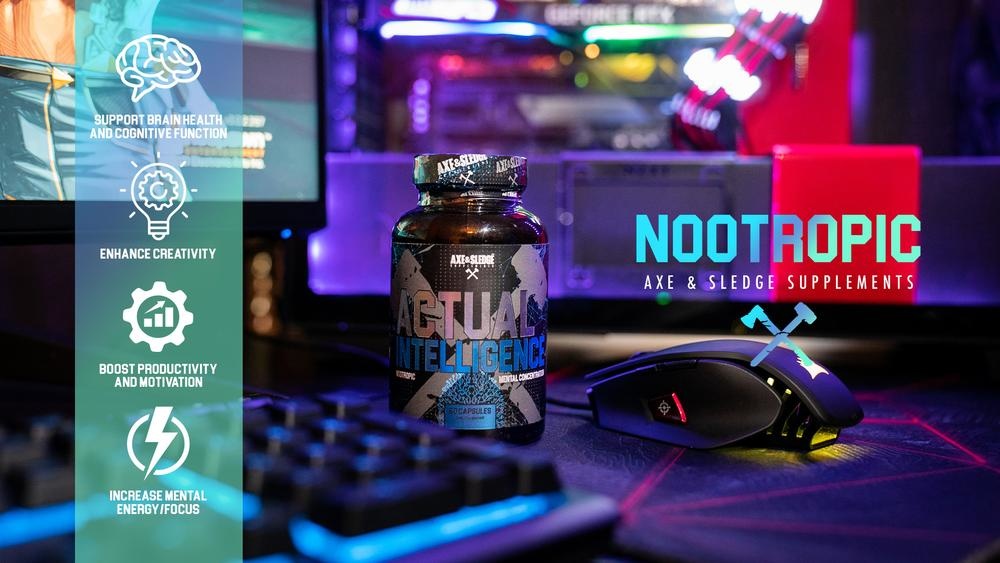 Actual intelligence is a powerful nootropic that's specifically formulated to boost mental performance, through increasing focus, creativity, energy, and cognition. ai is for anyone who has the desire to get more shit done in less time.

With numerous patented and trademarked ingredients, ai will help maximize your productivity, so you can have more time to do what you love. a true hard-working m'fer excels in all areas, not just in the gym, which is exactly why we created ai.

Whether you're a construction worker looking for an extra energy boost, an office worker that needs a midday pick-me-up, a gamer that wants to take things to the next level, or a student that needs to "ace" their next test, ai is here to help!
Now That You Know What Actual Intelligence Is, Let's Take A Closer Look At Its Ingredients!
Lion's Mane Mushroom Powder - 400Mg
Alpha-Glyceryl Phosphoryl (Alpha-Gpc) - 200Mg
Purcaf® (Organic Caffeine From Green Coffee Bean) - 100Mg
L-Theanine - 100Mg
Teacrine® (Theacrine) - 50Mg
Dynamine™ (Methylliberine) - 50Mg
Advantra Z® (Bitter Orange Extract) - 10Mg
Toothed Clubmoss (Huperzine A) - 5Mg
Actual Intelligence Is Not Your Standard Energy Boosting Supplement, It's An All-Encompassing Nootropic Fit For The Hardest Workers Inside & Outside Of The Gym. Actual Intelligence Was Formulated To Enhance Focus, Mental Energy, And Productivity, While Supporting Overall Brain Health And Cognitive Function.
Using Numerous Patented And Trademarked Ingredients From Some Of The Top Ingredient Supplements In The Industry, Such As Purcaf®, Teacrine®, Dynamine™, And Advantra Z®, Nothing Comes Close To Actual Intelligence.
Whether You're A Gamer, Student, Office Worker, Or Busy Parent, Actual Intelligence Will Help You Get Sh*T Done Faster So You Have More Time To Do What You Really Love. Pick Up A Bottle Of Actual Intelligence And Experience The Difference Of A Well-Formulated Nootropic!